St. Mark School Provides Strong Foundation...
January 19, 2020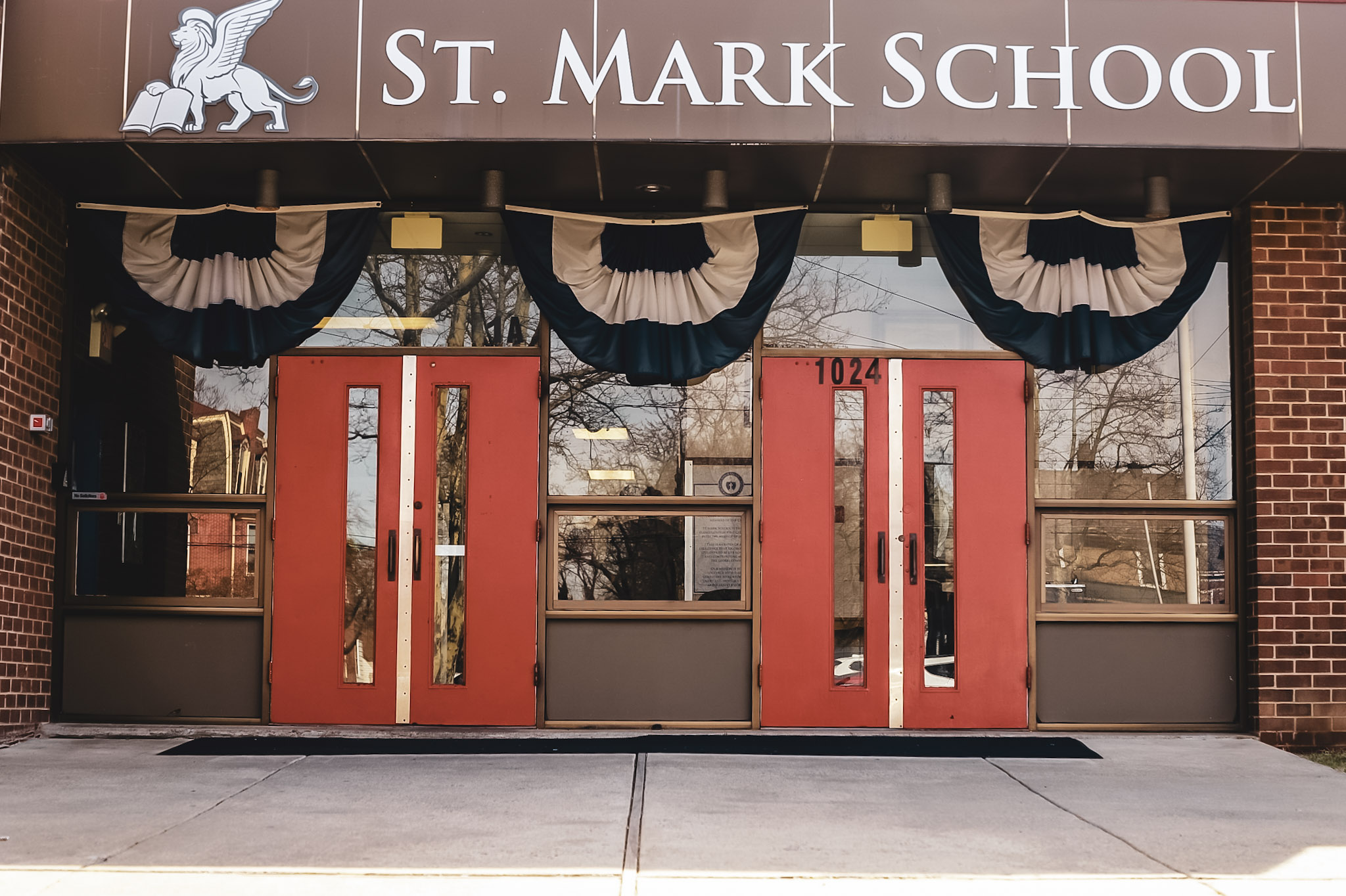 Read about our featured story on Levittown Now during Catholic Schools Week 2020:
Nestled between Radcliffe Street and the mighty Delaware River in historic Bristol Borough sits St. Mark Roman Catholic School, a parochial pre-kindergarten through eighth grade facility.
The school features small class sizes and a faith-based education for students. It bills itself as a "beautiful place to learn," which Principal Maria Sanson agrees with.
With the sounds of young children answering teachers' questions echoing through the halls in the background, Sanson explained that one of the benefits to students, family, and staff is the close-knit school community.
"The school's fully accredited and everyone knows everyone," Sanson said. "It's really nice."
Due to the school's size, each grade is limited to one smaller-sized class with one teacher, a benefit for the students and teachers.
"It allows the students to get extra help from the teacher if they need it, and it allows the teacher to identify the students who may need some extra support," Sanson said.
The school offers a number of extracurricular offerings for students. They include after-school programs, tutoring, and clubs that cater to a variety of interests. The school offers art, physical education, music, and Spanish class, which have led to many students testing out of foreign language courses in future grades.
Many of the school students earn scholarships to area Catholic high schools.
During the school week, students also attend Catholic services and lessons on how to be like Christ on Earth are incorporated throughout the week.
As part of their focus on education and molding young people, St. Mark Roman Catholic School has the latest technology, including a state-of-the-art computer lab and Chromebooks.
Sanson said students benefit from the solid foundation that a Catholic school education lays. She added that students also learn from some of the best teachers in the region.
Students throughout the grades also take part in local charity outreaches. Whether helping stock the local food pantry to purchasing gifts for seniors, the effort is all part of enabling the students to thrive in the community.
Jennifer and Milton Padilla decided to send their two sons to St. Mark Roman Catholic School after moving to the area visiting the parish. Both children graduated from the school.
"I often find it odd when parents tell me that their children do not want to go to school or complain about school. Neither one of my children was ever unhappy about going to school and always came home happy," they said.
"The religious instruction, individual attention, hands on learning, attentive teachers, and overall sense of community are the reasons I would continue to recommend St. Mark School to any parent," the couple added.
Parents of a student, Sam and Janine LaRosa, said they knew the school was the place they wanted to send their children from the moment they were greeted for a tour.
"This was and is a school which embraces all what is good about Catholic school that manners and discipline finish off a well-rounded education that is tied together by the threads of faith and spirituality," they said.
St. Mark Roman Catholic School welcomes students from around Bristol and the Levittown area. Many students are bused to the school at no cost to parents.
Sanson said the school offers tuition assistance to eligible families and is affordable.
http://levittownnow.com/st-mark-school-bristol-provides-strong-foundation-for-students-from-pre-k-to-8th-grade/
Calendar at a Glance
Feast of the Immaculate Conception / 8:00 am Mass
Secret Santa Holiday Shop
Secret Santa Holiday Shop
View Full Calendar