More Pie in the Face
May 20, 2022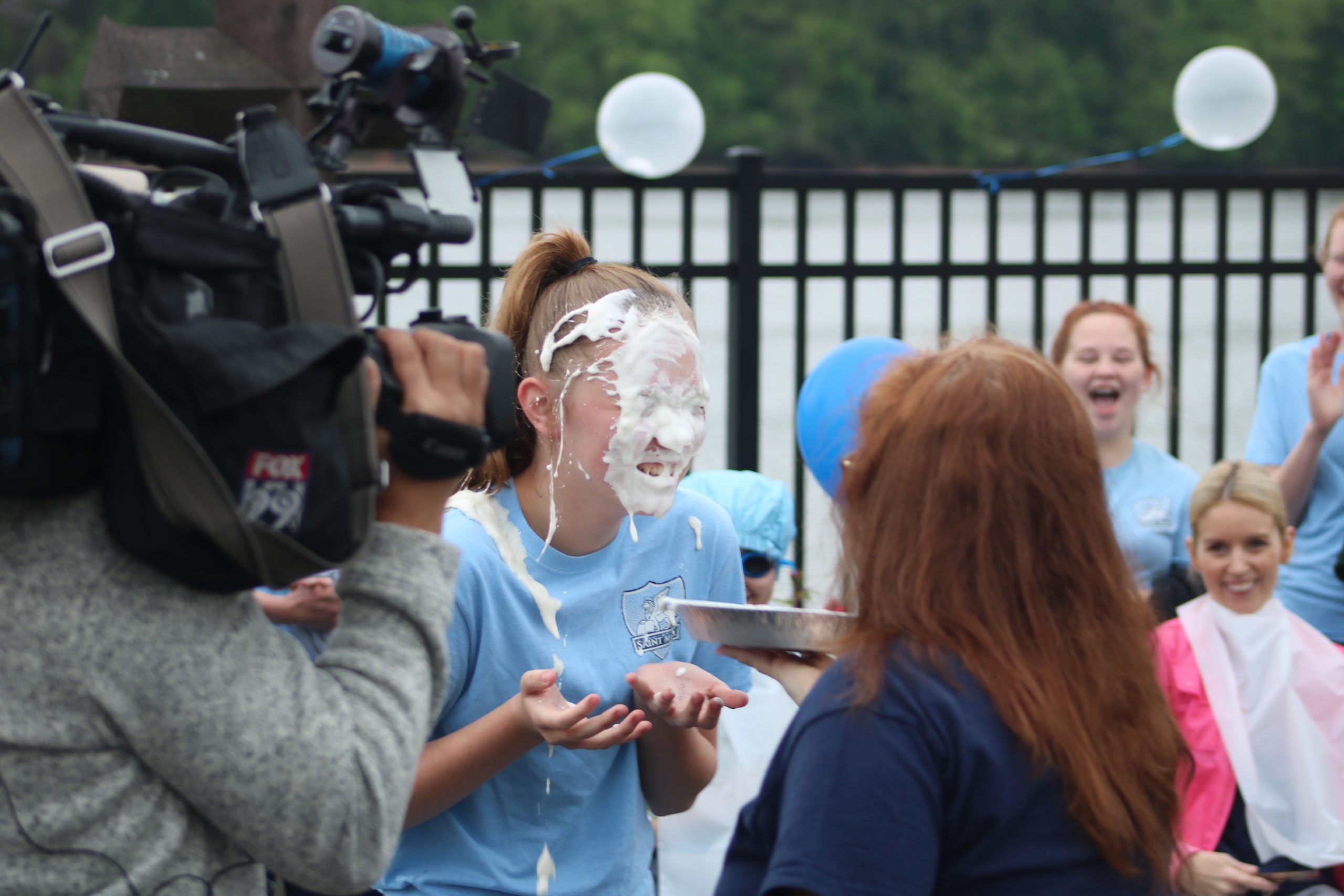 Students Pie Bristol Teacher To Help Family Of Peer
Tom Sofield
If not often students get to pie a teacher in the face, but the kids at St Mark's Catholic School in Bristol Borough had the chance to do just that Thursday morning.
The event was a fundraiser for the mother of a student. The mother is battling Stage 4 colon cancer and the school community is rallying behind the family.
Students paired up with a teacher, and the educator with the most money raised got pied in the face.
Teacher Kathy Ginter was pied by students and it happened on live TV with Fox 29's Bob Kelly broadcasting the event to the entire region.
In addition, Kelly was pied during the morning show broadcast.
The school raised $3,890 for the parent battling cancer.
In addition, the students took a walk through the borough and had a party to celebrate winning the Distinguished Instruction Award from the Archdiocese of Philadelphia.
"This to me is a remarkable accomplishment to say the least. Even during a pandemic, we never missed a beat. We all worked hard and made sure that the curriculum was taught and mastered. I am so proud of our teachers, students and parents!" said Principal Maria Sanson.
Calendar at a Glance
No School / Professional Development Day
Halloween Dance Grades 6-8
Spad's Scoops Spirit Night
View Full Calendar