Kindergarten - Mrs. Kelly Pekala
My name is Mrs. Kelly Pekala and I am extremely excited to be your child's kindergarten teacher this year! This is my 4th year of teaching here at Saint Mark School. I absolutely love Kindergarten! It is such an amazing age and I enjoy working with the children and families of the Saint Mark community! I am so blessed to be here and I could not be happier. I graduated from Holy Family University with a bachelor's degree in early childhood education and special education. I am also a product of Catholic Education and value my faith very much.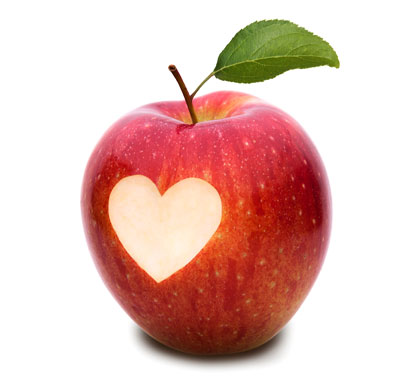 ​I am happily married to my husband Chris, and we have 3 children. CJ is 5, Avery is 2, and Mason is 5 months. Over the summer we added our puppy Bailey to they family! During my free time I love to spend time with my family outside and at the beach.
Sometimes hearing that it is full day Kindergarten scares some families. They wonder how their child will make it an entire day at school so young. They can do it! Your child will love Kindergarten!


Kindergarten Supply List:
Please send in supplies from your child's kindergarten supply list on the first day of school. Names should be written on everything you send to school with your child. You may send a water bottle to school with your child that they may keep at their table to drink throughout the day.
schoolbag
lunchbox
paint smock (a large t-shirt will do)
plastic supply box (approx 8" by 5")
sharpened pencils (please no mechanical)
2 glue sticks
1 pair of child sized scissors
24 pack crayons
10 pack thick markers
2 2 pocket folders
1 dry erase board
1 pack of dry erase markers
cup of playdoh
head phones for computer class
2 packs of white index cards
School Begins at 7:35 a.m. each day and ends at 2:00 p.m.
Uniform/dress code
Neatness and cleanliness in personal attire is expected and each student must be in full uniform every day. Kindergarten students are to wear their summer or winter gym uniform.

No jewelry is to be worn except for a necklace with a cross or religious medal and girls may wear small post earrings. No nail polish may be worn and hairbands must be simple without ornaments. Other simple hair accessories are also acceptable. There will be dress down days throughout the year. You can reference this policy in your school handbook.


Attendance
The doors will open at 7:15 each morning. Your child may arrive between 7:15 and 7:35. We encourage parents to drop off at the door and allow your child to independently walk to our classroom.

If you arrive after 7:35, we ask that you please take your child to the office and get an attendance slip.

If your child is absent, please call the school office at (215)-785-0973. Please send a note when your child returns explaining the reason for the absence. A doctors note is required after 3 consecutive days.

Your child MUST stay home until they are 24 fever free.

If they are feeling up to it, they may long in virtually.

You may also reference the attendance policy in your school handbook.


Snack/Lunch
Snack is usually between 8:45 - 9:00. If you are packing your child's snack, please be sure to keep in mind that recess is only 20 minutes.

Lunch and afternoon recess is from 11:00 - 11:45.

Snack and lunch will be offered everyday at no cost. A monthly order form will go home at the beginning of each month with a menu. If your child happens to forget their snack or lunch they may add on in the morning. There is a cost of .25 if your child wants to order milk for a day without a meal. You are more than welcome to pack your child his/her own snack and lunch, please be mindful of allergies.


Communication
Communication is extremely important to me and there are several ways in which I share classroom information with you. There are also several ways you can reach me. While I usually use a communication folder, all information will be

Ways to contact me
Class Dojo is the best way to contact me about your child. I will send each child home with an individual code special for you and your child which will connect you to our class

Email: You can email me at kpekala@stmarkmail.com. I don't normally check and respond to emails until lunch, a special, or after school when the students have left.

Call the office: You may also call the office at (215)-785-0973 at anytime and leave a message for me.



Homework
Your child's homework each night will usually consist of reading, writing, and a math worksheet. All homework will reinforce skills we are learning in the classroom. All printing must be done in pencil and all coloring should be done in crayon. Homework much be uploaded to google classroom each night.


Transportation
Your student has the option of being picked up by bus, car, walking, or going to CARES at the end of the day. It is extremely important I have a schedule for what your child is supposed to do each day. All students will only be dismissed to a person designated by you. Please complete the google form attachment as soon as possible so I know how your child will go home on the first day of school.

**You must send a note or call the office of any transportation changes. If we do not have notice from you, we have to follow the child's usual routine.**


Behavior Plan
Learning how to behave in a school setting is a big part of the Kindergarten year. I use a classroom behavior plan to help students learn to follow school rules and reward positive behavior. I want students to value good behavior but also understand that we can learn from our mistakes! J

It is so important to praise and reward positive behavior. I have a couple ways that I do this in my classroom. One way is our class fishbowl. This is a way all students can work together as a team. When the fishbowl is completely filled, the whole class will get a surprise. When it is filled we will, as a class, come up with ideas for our surprise and take a vote to decide what we get/do.

Another great way I praise good behavior is individually. Each student will have a clip on the clip chart. They will start on green every day and will have opportunities to move up and down the chart depending on their behavior. This gives each child


Star Of The Week
At the end of each week, we will randomly pick a student's name and that student will be the "Star of the Week." The Star will enjoy special privileges and will be able to bring something special to share each day. When your child brings home a "Start Student" letter, please plan on completing a star poster, which will also be sent home on Friday.


My Student Progress
The "My Student Progress" website is where you can find all your child's grades. Please check "My Student Progress" daily so you know your child is doing .

If you do not have access to your account yet please contact Miss Erin and she will be able to get you set up.


Test Folder:
A test folder will go home periodically on Fridays. Please sign and return each test inside at the beginning of the following week.


I am extremely excited to be working with your child this year! Please know that more information will be coming your way the first few weeks of school including emergency cards and more. Please feel free to contact me with any questions or concerns anytime throughout the year. Again, please keep this packet handy for future reference throughout the year.
WEEK OF APRIL 11-15
Sight words to study:
I am the of a and little at is see can to for it you all
get are get go an with will do have like that not in be my was
on we up no so look play did what she he if this had yes has
me come but from we said down jump red they find make big into
where. want went now here one orange help away funny his
her said two yellow three green there came who
blue four use good well love purple five say when brown help by six or your how out there him black
seven under white good take eight pink nine please then think ​​​​​​​ please nine pink then ten our some any just how every soon

Please study sight words in word pouch every night.

Monday:
- Write sightwords "get, are, go, an" in homework copybook
- Math worksheet
- read readable

Tuesday:
- Write sightwords "with, will, do, have" in homework copybook
- Read readable
- Math worksheet

Wednesday:
NO HOMEWORK

Thursday:
NO SCHOOL
Have a great Easter break!

Friday: Have a great weekend!
______________________________________________________________________

Important Notes:
- Free dress down day Thursday, March 17- wear green
- Report cards go home March 18, please sign and return ASAP.
- There is no school Friday, March 25
** Please make sure your child's homework is completed each night even if they are doing it in C.A.R.E.S or Century21.


SUMMER READING:
Pre-K Entering Kindergarten
Accident by Andrea Tsurumi When a clumsy armadillo named Lola knocks over a glass pitcher, she sets off a silly chain of events, encountering chaos wherever she goes. Ó2017 Grade Level K-3
Counting on Community by Innosanto Nagara Counting up from one stuffed piñata to ten hefty hens- and always counting on each other-children are encouraged to recognize the value of their community, the joys inherent in healthy eco-friendly activities, and the agency they possess to make change. A broad and inspiring vision of diversity is told through stories in words and pictures. And of course, there is a duck to find on every page! Ó2015 Grade Level K-2
Everywhere Wonder by Matthew Swanson The imagination of a young boy―who explores everything from the pyramids of Egypt to a dusty footprint on the moon―and then back out again to the wonderful world right in front of him. Ó2017 Grade Level K-1
Giraffes Can't Dance by Giles Andreae Giraffes Can't Dance is a touching tale of Gerald the giraffe, who wants nothing more than to dance. With crooked knees and thin legs, it's harder for a giraffe than you would think. Ó2012 Grade Level Preschool-3
Green by Laura Vaccaro Seeger How many kinds of green are there? There's the lush green of a foreston a late spring day, the fresh, juicy green of a just-cut lime, the incandescent green of a firefly, and the vivid aquamarine of a tropical sea. 2013 Caldecott Honor Book, Geisel Honor Book, Kirkus ReviewsBest Children's Book of Ó2012 Grade Level Preschool-1
Hello Lighthouse by Sophie Blackall tells the story of life in a lighthouse. Told through full page illustrations, this fascinating picture book tells the story of a dedicated lighthouse keeper and his growing family. 2019 Caldecott Medal Ó2018 Grade Level Preschool-3
Kindness is Cooler, Mrs. Ruler by Margery Cuyler When a kindergarten class gets rowdy, Mrs. Ruler knows just what to do. She's about to teach a new golden rule: KINDNESS IS COOL! Ó2007 Grade Level K-3
Little Cub by Olivier Dundee What's an Old Bear to do when he finds a Little Cub all alone and afraid of the dark? Adopt him, of course! And help him try to get over his fears. In this book we see the father and son from Old Bear and His Cub meet for the first time-and grow to love one another.
Not Quite Narwhal by Jessie Sima Growing up in the ocean, Kelp has always assumed that he was a narwhal like the rest of his family. Sure, he's always been a little bit different-his tusk isn't as long, he's not as good of a swimmer, and he really doesn't enjoy the cuisine. Ó2017 Grade Level Preschool-3
Pete the Cat and the Missing Cupcakes by James Dean Pete's back, this time in a rhyming
Come prepared for class
Use a quiet voice.
Listen the first time.
Be kind.
Share.
Keep hands and feet to yourself.
Walk. Do not run.
Treat others the way we would like to be treated.
Have fun!
Monday:Religion |Snack | Writing | Phonics | ELA | Spanish | Lunch | Math | Social Studies

Tuesday: Religion | Snack |Writing| Phonics ELA | Lunch |Music| Math | Science

Wednesday: Religion |Snack | ELA |Writing | Lunch | Technology | Math

Thursday: Religion | Snack| ELA |Writing | Lunch | Art| Math

Friday: Gym | Snack | Religion | ELA| Lunch | ELA | Math
READING TIPS: SOUND OUT WORDS, PICTURE WALK, SKIP OVER WORD YOU DO NOT KNOW AND READ THE REST OF THE SENTENCE FOR CLUES. CHUNK SMALLER WORDS THAT YOU KNOW THAT ARE HIDDEN WITHIN THE LARGER WORD PICTURE CLUES
Calendar at a Glance
View Full Calendar