Gift Card Program
Covid-19 Update-
Due to the Covid-19 Pandemic, starting September 9, 2020 our gift card office will be open from 9:30 AM-2:30 PM Monday through Friday; until further notice.
We ask everyone to either place and pay for your gift card orders online, on our RaiseRight App, or call them in and give us your payment information. We will fill your orders then call you to pick up and drop off your payment. Thank you for your cooperation!
---
Who Can Join?
To participate in this program you must be a registered parishioner at St. Mark Parish, or have a child enrolled in our school. Friends and families of parishioners and school families are also welcome. To create an account, call the gift card line for the enrollment code and to ensure you don't already have an account and then download the RaiseRight App.
Ready for Your Rebates? 
Contact the gift card office by the 10th of the month to request them.  Your tuition account will be credited by the 15th or checks will be ready by the 30th, at the parish office  (remember, rebates are split 50/50).
(215) 788-7266
Gift Card Office Hours:
Mon, Thurs, Fri – 9:30 AM-3:00 PM
Tues & Wed -9:30 AM-6:00 PM (until 4:00 PM July/August)

Juanita Berrocal-Diamond is the Parish Gift Card Program Coordinator, she manages and administers all aspects of the program.  Call 215-788-7266 or email questions to juanitaparishoffice@gmail.com.

For updates and additional program information follow us on Facebook at: https://www.facebook.com/SMGCP


Online Ordering:
Check out our online store at www.shopwithscrip.com, then call the gift card office to set up an account.  Let us show you how easy it is to shop from home.  Set up your online payments and you can order, pay for,  download and print electronic cards anytime.

If you do NOT want to participate in online ordering, but would like to earn rebates for your family by purchasing our gift cards, print out the enrollment form. Complete and return to our office, so we can create and account for you.  You can then stop by our office at listed hours, to pick up physical cards whenever you need them.  


Scrip-to-Go (Walk-in Orders):



Physical cards available for immediate purchase at our parish office by downloading the
Scrip-To-Go Order Form
.
You can also send in your order to school with your child ($200 max) but you must first complete this
Gift Card pick-Up Waiver
.

​​​​​​​

Shop From Anywhere:
No time to stop in to pick up cards? No problem… Beginning July 22, 2020 you can download our new mobile app RaiseRight Fundraising from the App Store, for Apple/iOS and Google Play for Android/Google.

​
Once downloaded, you can order cards, pay for and reload or download e-cards to your smartphone in minutes from anywhere in the nation. Even while you are on vacation or waiting in the check-out line in the store. It's a great way to shop and earn rebates while you are on the go!
Please take note that RaiseRight Fundraising will replace our current mobile website www.MyScripWallet.com later this year. You can use the same log in and password with the new app, and can also access from your smartphone or mobile device.


---
Here's How It Works:
STEP 1 STEP 2 STEP 3
Purchase St. Mark Gift Cards Use St. Mark Gift Cards Watch Your Rebates Grow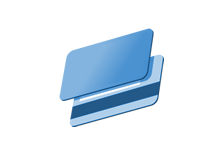 ​
​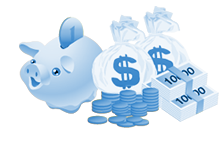 ​

The St. Mark Parish Gift Card Program is an effective, convenient and easy way to raise funds for the school. All you do is simply shop for essential household items using St. Mark Parish Gift Cards from leading local, regional and national retailers. Each Gift Card purchased provides a percentage from the sale of the Gift Card to the Parish and the card purchaser.

What's unique about this fundraising program is that you're not just earning money for the school, YOU'RE EARNING MONEY FOR YOUR FAMILY  TOO!  St. Mark shares 50% of the profits with you, the buyer.  You can cash this out and use your earning for anything you want. (As long as your tuition is up to date.)
If every registered St. Mark Parish family purchased $50 of Gift Cards a week, St. Mark School would realize approximately $59,000 in donations each year.
Here's how the St. Mark Parish Gift Card Program works. Open an account with St. Mark and purchase Gift Cards for normal everyday shopping and a percentage of earnings for each Gift Card is split evenly between you and the Parish. Accumulated earnings (rebates) can be applied towards school tuition or disbursed directly by check, to the account holder.  Request your rebates by the 10th of the month and your check will be available by the 30th.

Hundreds of stores from across the country participate in Gift Cards allowing relatives and friends from all over the country to partake in St. Mark's Parish Gift Card Program to help a grandchild, niece, nephew, God child or friend experience the value and benefits of a Catholic education.

Gift Card purchases can be made by either cash or check.
EVERY PURCHASE MADE WITH OUR GIFT CARDS, BENEFIT$ YOUR FAMILY AND ST. MARK SCHOOL. 
Calendar at a Glance
Last Day of St Mark Summer Camp
Teacher Organizational Day
First Day of School / Full Day All Grades / CARES
Full Day School / All Grades
View Full Calendar