Gift Card Program
One platform. One experience. One name.
In May 2022 ShopWithScrip launched a new website experience and changed its name to RaiseRight.
---


Our program:
It's fundraising while you shop! This program provides a great way to earn rebate$ all year around, to help pay down tuition, or other program fees, while also supporting our parish. This national program is now known as RaiseRight, formerly known as ShopWithScrip. Gift Card Fundraising = unlimited earning potential.


Gift Card Line:
(215) 788-7266
Gift Card Office Hours:
Monday through Friday 9:30 AM-3:00 PM
Juanita Berrocal-Diamond is the Parish Gift Card Program Coordinator, she manages and administers all aspects of the program. Call 215-788-7266 or email questions to
juanitaparishoffice@gmail.com
.
For updates and additional program, information follow us on Facebook:

www.facebook.com/SMGCP
Who can Join:
To participate in this program you must be a registered member of St. Mark Parish or have a child enrolled in our school. Friends and families of parishioners and school families are also welcome.
Create an Account:
Call the gift card line for the enrollment code and to ensure you don't already have an account. Then either use your computer to create your online account, download the RaiseRight app to your phone or mobile device, or complete and return the Family Sign-Up Form using the link given below.
Request Your Rebates:
Call the gift card office by the 10th of the month, your tuition account will be credited by the 15th or checks will be ready by the 30th, at the parish office.
(Remember, rebates shown in your account are split 50% for you and 50 % for the school. Previous rebate requests, will not show in your account.)
---
Three Ways to Shop and Earn Rebates-
1. Online Ordering:
Let us show you how easy it is to earn rebates by shopping from home. Check out our online store at www.raiseright.com. Once you create your account and set up your online payments, you can order, pay for, download, and print electronic cards anytime. (You can also choose the "send as a gift by email " option and email electronic cards to friends and family across the nation on birthdays, weddings, graduation, baby showers, or other special events on a date you choose.) All physical cards ordered need to be picked up at the office. Online orders can be paid via EFT, debit card, cash, or check.
2. Walk-in Orders (Scrip-to-Go):


If you do NOT want to participate in online ordering but would like to earn rebates for your family by purchasing our gift cards, print out the Family Sign-Up Form. Complete and return it to our gift card office, so we can create an account for you. Then call us on the gift card line to place your orders and arrange to pick them up. Walk-in gift card purchases can be made by either cash or check made out to St. Mark. Our office is open during the summer break.

To view a list of the physical cards that are available for immediate purchase at our parish office, download our Scrip-To-Go Order Form.

To view the entire list of vendors available online and through the app, click on this link: GLSCBrand/VendorList. (Note: If the physical cards you would like are not on our Scrip-to-Go form, they are considered special order items and we will need 1-2 weeks advance notice to ensure you get them in time.)

You can also send in your order to school with your child ($200 max) but you must first complete this Gift Card Pick-Up Waiver. Due to COVID-19 restrictions, this option is not currently available.
Click
here
for a list of our $5.00 and $10.00 available for the 2023 holidays.
Click
here
to view our 2023 Back to School Shopping Guide.

3. Shop From Anywhere:
Always on the go and have no time to stop in to pick up cards? No problem Beginning July 22, 2020, you can download our new mobile app RaiseRight from the App Store, for Apple/iOS, and Google Play for Android/Google, or at raiseright.com. Click here to view a video on downloading the App, creating your account, setting up payments, and placing orders.


​

Once your account is set up, you can order cards, pay for and reload or download e-cards to your smartphone in minutes from anywhere in the nation, 24 hrs a day/ 7 days a week. Even while you are on vacation or waiting in the check-out line at the store. Then simply have the vendor scan the e-card barcode on your phone to pay. It's a great way to shop and earn rebates while you are on the go!

If you order physical cards, they have to be picked up at the office. You can also choose to have the physical cards mailed to your home for an additional fee. (Great option for families that live out of state.)

If you need last-minute gifts, you can send e-cards as gifts from your RaiseRight account directly to your recipient's email inbox throughout the year. Simply click on the image below to view the how-to video, then log into your Raiseright app or online account to place your order. This is also a great option for your planned gift-giving.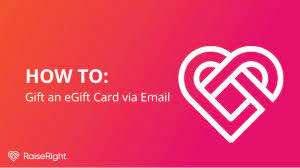 ​






Please take note that the RaiseRight mobile app replaced our previous mobile website www.MyScripWallet.com last year. You can use the same login name and password with the new app and access it from your smartphone or mobile device.
---
---
What Participants Are Saying About Our Program:
"We have been lucky enough to participate in the St. Mark Gift Card Program for the past 11 years. We started by purchasing gift cards a few times a year and now make it part of our weekly routine. We use the gift cards for everyday purchases as well as vacations. The program has grown tremendously and offers multiple convenient options to make participation easy. The Gift Card Program is a simple way to give back to our Church. We have also been able to benefit from our rewards by using our portion to pay for school tuition. We recommend that all families take a look into this program to see how you can also help! There is no easier way to help support our school and church!"
~Christian and Theresa Lawless- School Family/Parishioners
"The St. Mark Gift Card Program (Scrip) is a great way to save money and to help the parish lower the cost of school tuition for those who need it. Who wouldn't love getting cash back just for using gift cards and participating in the program."
~Jose L. Acevedo-Parishioner
"We have been part of the Scrip program for the past 9 years. For the most part, we only use it for gas (Wawa) and food shopping (Stop & Shop/Giant). In those 9 years, we have been able to save enough for 1-year tuition for our youngest still at St Mark's, just getting gift cards for these 2 areas. Looking back on it I wish we were more involved over the last 9 years now seeing how much it can accumulate over the years. To me, it's a no-brainer. You are going to spend the money on these items anyways - why not get a few dollars back into your account and a few to the church/school as well? Plus as Juanita explained, that money doesn't have to be just used for tuition (even though that is our plan) you can use the money for whatever you want. I'd definitely recommend all parishioners use the gift card program (SCRIP) especially with the holidays coming up but year-round as well."
~ Matt and Bridget Shaw- School Family/Parishioners
"For about 10 years now, I have been using St. Mark SCRIP for wholesale restaurant purchases. And now that my nieces and nephews are finished school, I use the refund check to put back into the business to offset rising costs."
~Joe Ferraro, Owner of Cafe Ferraro in Fairless Hills
"We use St. Mark Gift Cards for everything from groceries and gas to home improvements and vacations. It's fun to watch our rebates grow. What's better than free money?"
~Barbara Kampf, School Family
" I was able to pay for more than an entire year of tuition at Conwell-Egan Catholic with our earnings."
~Mary Russell, Mother of three alumni/parishioner
"We have been using SCRIP for 90% of life's purchases since our daughter was in St. Mark School and asked our family to get involved as well. There were a couple of years that we didn't pay tuition at all because we were so "SCRIP-conscious." Since then, we've used our refund towards high school and college. Once you see the rewards, you'll make it part of your routine too."
~Ken Bixler, Father of LaSalle University Student/Parishioner
"We buy all our food for home and business with St. Mark Gift Cards. It is a great program that benefits everyone who participates, I can't think of any reason not to use it."
~Frank Marino, Owner of Pat's Colonial Kitchen in Newtown
---
Here's How It Works:
STEP 1 STEP 2 STEP 3
Purchase Gift Cards Use St. Mark Gift Cards Watch Your
@ St. Mark Rebates Grow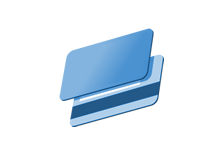 ​
​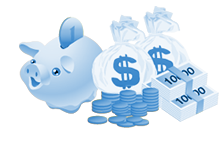 ​
The St. Mark Parish Gift Card Program is an effective, convenient, and easy way to raise funds for the school. All you do is simply shop for essential household items using St. Mark Parish Gift Cards from leading local, regional, and national retailers. Each gift card purchased provides a percentage from the sale of the gift card to the parish and the card purchaser.

What's unique about this fundraising program is that you're not just earning money for the school, YOU'RE EARNING MONEY FOR YOUR FAMILY TOO! St. Mark shares 50% of the profits with you, the buyer. You can cash out and use your earnings for anything you want. (As long as your tuition is up to date.)
If every registered St. Mark Parish family purchased $50 in gift cards a week, St. Mark School could earn over $100,000 in rebates/donations each year. (July 2022)
Simply open an account with St. Mark and purchase gift cards for everyday shopping and gift-giving needs and a percentage of earnings for each gift card is split evenly between you and the school. Accumulated earnings (rebates) can be applied towards school tuition or disbursed directly by check, to the account holder. Call the gift card office to request your rebates by the 10th of the month and your check will be available by the 30th. If you are paying tuition, your account will be credited by the 15th.

Hundreds of stores from across the country participate in Gift Cards allowing relatives and friends from all over the country to participate in St. Mark's Parish Gift Card Program to help a grandchild, niece, nephew, God child or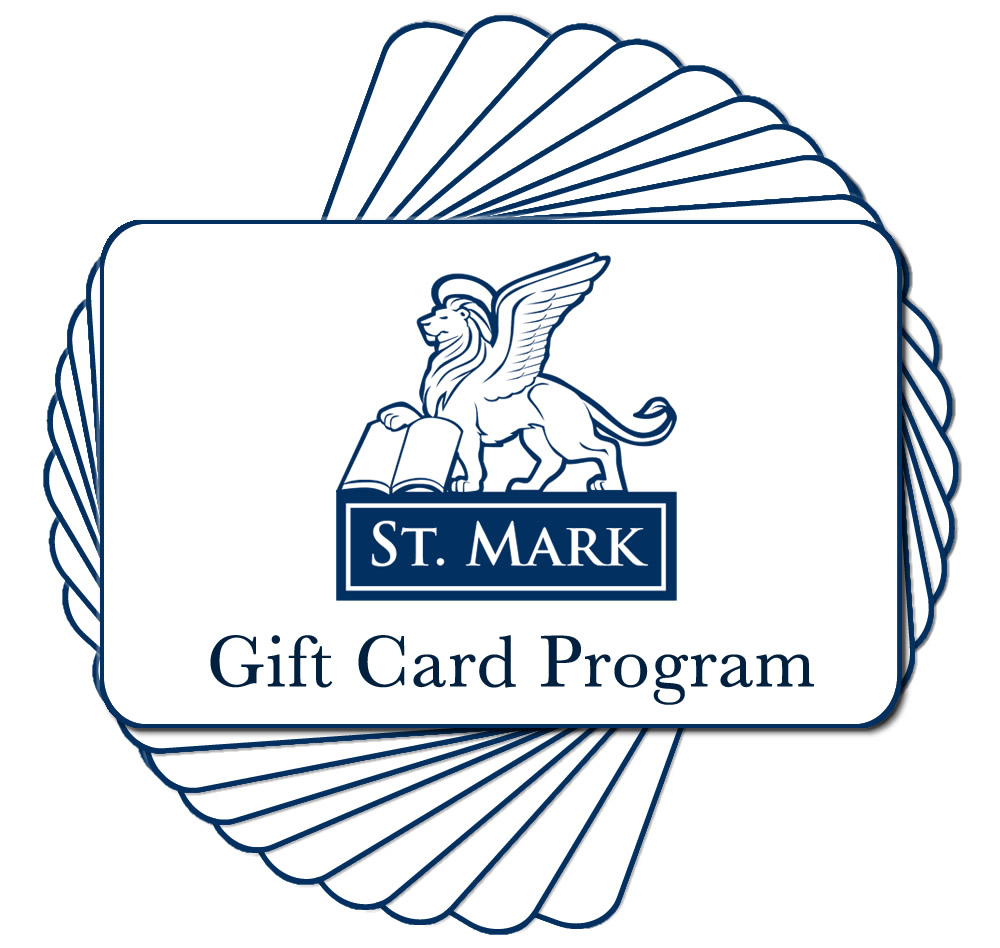 ​ friend experience the value and benefits of a Catholic education.


EVERY PURCHASE MADE WITH OUR GIFT CARDS, BENEFIT$ YOUR FAMILY AND ST. MARK SCHOOL. DON'T DELAY, SIGN UP TODAY!
---
Calendar at a Glance
Feast of the Immaculate Conception / 8:00 am Mass
Secret Santa Holiday Shop
Secret Santa Holiday Shop
View Full Calendar